Swedish American Immigrant Monument
Group Acknowledged:
Swedish immigrants in Iowa and America
Historical Subject:
Many Swedes settled in the American plains during the Ellis Island years.
Physical Aspects: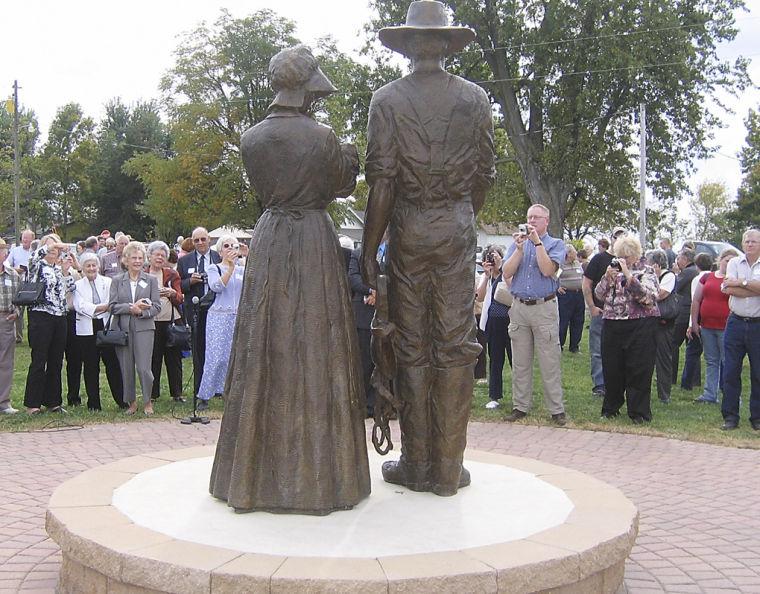 This statue depicts a Swedish husband, wife and their children looking out at the plains where they made their home. The man has farm tools in his holster.