The Gateway to the West/The Gateway Arch
Description: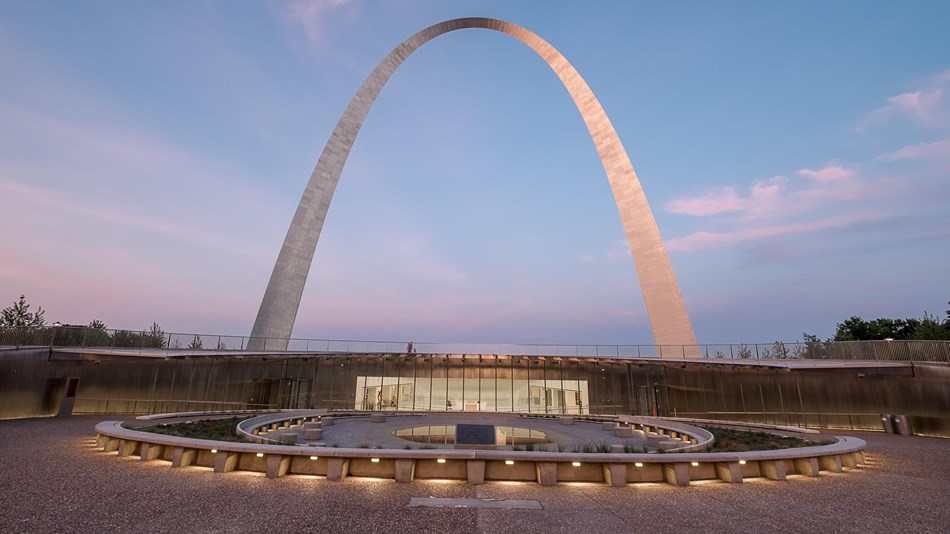 "The Gateway Arch"/"The Gateway to the West" is the US's largest monument. Constructed in 1965, the memorial is commemorating western expansion and the beginning of manifest destiny in the US. Created by Eero Saarinen, "The Gateway" is featured in St. Louis, MO as that is said to be the beginning of western half of the US. 
Group Acknowledged:
Louis, Clark, and those who explored the west.
Physical Aspects:
Both the width and height of the arch are 630 feet. The arch is the tallest memorial in the United States and the tallest stainless steel monument in the world.